With over 85 dive centres now on Koh Tao, choosing which one to do your PADI/SSI Open Water course with has never been harder. Talking to the dive centre in person is something we highly recommend, but with each of them doing their utmost to sell you on their own particular store it's good to go with some ideas on what you're looking for before booking your scuba license.
So what facts should we take into consideration when deciding who to grace with your presence and go scuba diving with? Here we're going to talk about a few things to have a think about before making that decision:
Large or Small?
Each has their pros and cons, and it really depends on what you want from your new dive centre - do you want one-on-one with the instructor and diving from a small boat, or do you prefer to have a few others also learning with you and a larger boat? Diving is a very social experience, so personally I like to have a few others around so I have the chance to make friends with a bunch of people, and the large boats are a lot more comfortable in waves due to their increased weight - take note those of you who can get seasick!
Pool Training or Immediately in the Ocean?
For a nervous diver, the choice is very simple - find a dive centre that uses a pool to learn to dive. To immediately be jumping into the ocean with around 15-20 kg of equipment many people have never seen in their lives can be very intimidating, and here on Koh Tao you've then got a 20-30 minutes swim to get to the beach area to practise for the first time, with snorkellers, swimmers, kayaks, current and visibility to think about as well as all the new skills you need to learn. To learn all the new techniques in a pool before getting into the sea is a lot less nerve-wracking - after all you're just stepping into a shallow pool - and there are never snorkellers, kayaks, currents etc.. Another negative point about immediately learning in the sea is that you now have a time limit to get through all the things you need to successfully complete before being allowed to go on to the next part of the course (as the boat needs to get back before the sun goes down) whereas the pool doesn't go anywhere, giving the instructor the whole day to ensure that the student is totally comfortable and safe with this equipment before even considering getting into the sea.
We believe here at Big Blue that letting our students spend all that time in the pool is the safest way to teach them how to dive, so then when they're ready to ocean dive for the first time they're not terrified of the prospect but excited and raring to go!
Location
With so many dive centres on this small island there's not enough space on the beach for them all to have that ideal location right on the shore, so you'll find that most of the cheaper ones are located on the streets around Sairee, Mae Haad and Chalok - of course you will have a much better experience if your dive centre is situated right on the beach, as the natural beauty of our beaches can't help but inspire a student compared to those on a dusty street. So how do we choose which of these beaches is best?
For those who want to be close to all the action there's no better choice than Sairee Beach. With the best restaurants, bars and clubs on the island located around there and easily the best spot to view the islands incredible sunsets, Sairee is THE place to be if you want to be within walking distance of all the island's hottest spots, plus by simply heading to the north of Sairee you also get the peace and tranquility Thailand is famous for - but still just a five minute stroll down the beach to the busier parts!
For those who prefer more built up areas, or want to stay close to the piers for laziness reasons then Mae Haad is the place for you. With a few good places to eat, slightly more relaxed bars and no real clubs at all, it tends to attract the slightly older visitors to the island. The beach isn't as nice or clean as in Chalok and Sairee (due to the amount of traffic coming in and out of the port) but it's still a great place to relax and enjoy the sunsets of Koh Tao without as many backpackers around you.
Incredibly popular with the islands French and Spanish speaking contingent, south-facing Chalok Baan Khao is a smaller beach than Sairee and has a lot less people staying around it. One of the islands cheaper places to stay, it has a fair few budget Thai places to eat, and a handful of decent bars to enjoy afterwards. Those wishing to party may find it a little too relaxed, and the beach often suffers from the 'Low-Tide Blues' making it difficult to swim from there, but nevertheless it reamins a popular spot for those wanting peace and quiet above everything else.
Reputation
When scuba-diving 18 metres underwater on the deepest part of the SSI or PADI Open Water license, the last thing you want to be worried about is the equipment that's keeping you alive down there - and here lies the most important thing of all when choosing a dive centre - the quality, safety and reputation of the business. The safety of the diver must be the priority every day on every single dive, and this is where we can start using tools like Lonely Planet, Trip Advisor and Facebook to filter out those dive centres that appear good on paper, but in reality fail to impress. We always recommend a dive centre that had been diving these particular waters for a while, as then you know that they've worked out precisely where to send their students for the best possible Open Water experience, and it's worth going for the bigger dive centres over the small if you're worried about your safety - the larger dive schools have bigger budgets, so can spend a lot more on essential safety items. From well-stocked first aid kits to tanks of pure oxygen on every boat, you can tell a lot about a dive centre and how seriously they take their divers safety from the contents of their first aid kits - so sneak a peak!
Atmosphere
The final factor to consider when choosing your dive centre for that elusive SSI/ PADI Open Water is of course how you fit in with the people working there! The atmosphere generated at the dive centre is essential to cultivate the type of learning environment that inspires the students and makes them want to come back for more, and give their very best in all parts of the course. If you're surrounded by people you don't understand or get on with then immediately you're fighting a battle not only to complete the diving license but also to become a part of the group around you, which inevitably leads to frustrations. To find out if you are the right sort of person for the dive centre there's really no better way than to talk to them in person, and get a feel for the place before making that decision. If it's not possible to do this, then try shooting them a few messages on their Facebook page to see how they respond - you can tell a lot about the people from how enthusiastic or disinterested their replies are to you. Trip Advisor reviews will also tell you a lot about the atmosphere at the dive school from an unbiased source, so it's well worth trawling through a few to get an idea of what the place is like from the students themselves.
See you underwater!
As one of the longest running scuba diving schools on Koh Tao, we've probably been asked every question about diving you could think of, in particular regarding the Open Water license that so many of our students come especially to do here on Koh Tao - after all it is renowned as being the cheapest place in the world to do the Open Water course! Even compared to our nearest neighbours on Koh Phangan (approximately 10,000 baht without accommodation) and Koh Samui (approximately 15,000 baht without accommodation) we manage to provide high quality, professional and above all safe Open Water diving courses to all those backpacking Thailand and choosing the mighty Big Blue for all their diving needs.
One of the questions we're asked time and again is regarding the two major Scuba Diver Training agencies we have today:
PADI - (Professional Association of Diving Instructors) is the world's largest scuba training agency. PADI Instructors can teach independent of a dive store.
SSI (Scuba Schools International) is the world's largest store based training agency. SSI Instructors and Dive Masters must be affiliated with a physical store.
From personal experience, people come to Koh Tao usually with the intention of doing 'their PADI', as the team at PADI Marketing do a bloody brilliant job at promoting their brand with posters, magazine spreads, the huge banners and stalls at every dive expo on the planet. SSI on the other hand have a much smaller marketing budget that they gain from smaller dive agency fees, smaller certification cost fees and smaller staff budgets. There are actually over 120 dive organisations in the world that can give you an Open Water license, other popular ones being BSAC in the UK, CMAS over Europe, Naui in the USA and my new all-time favourite, the Polish Tourist Country-Lovers Society Underwater Activity Commission, which sounds much sexier.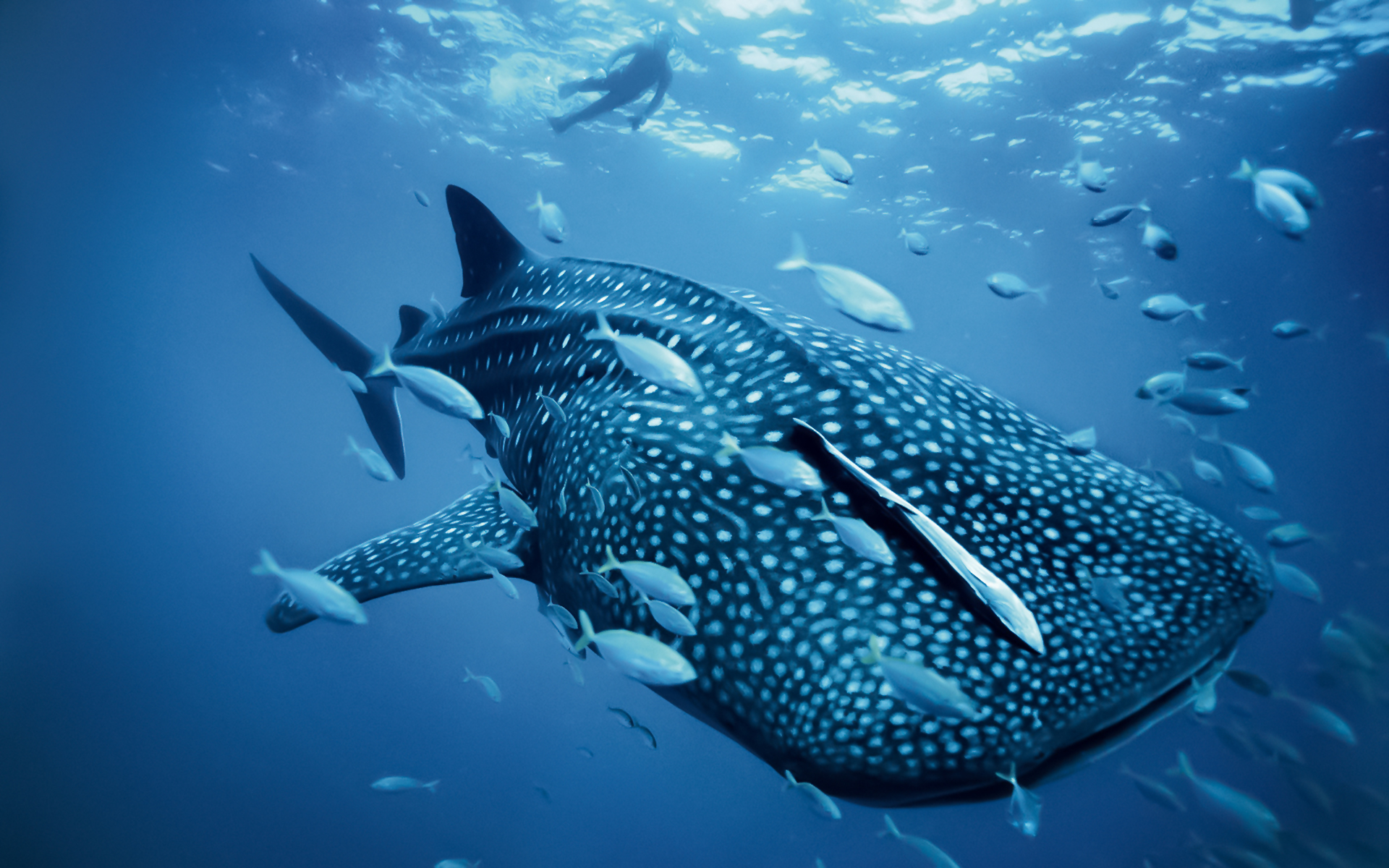 So what's the difference then?
INTERNATIONALLY RECOGNISED?
Any of the dive organisations in the world can give you the Open Water license, and with it you can dive in every dive centre in the world for the rest of your life - an SSI diver can of course dive in a PADI centre or the other way round, for example. In fact, no dive centre can turn you away just because you have a different license to what they offer!
They are also completely interchangeable – you can get certified as an Open Water Diver with SSI, then Advanced Diver with PADI, then Rescue with NAUI and so on up to instructor level, without being made to repeat courses.
COST OF CERTIFICATIONS
SSI is usually cheaper, as they don't insist that the student buy a manual/app for the course. You can borrow one of our books or use the app for free!
PADI, however, do insist on purchasing the materials – no matter if you are traveling around the world or learning at home. They feel that post-course review of materials is important to maintain knowledge-levels. They offer an e-book in case you don't want to carry a pretty heavy book around with you for the rest of your trip. Here at Big Blue that adds 1000 baht to the course price, the price of an extra dive at the end of the course and a couple of beers to help wash it down!
ONLINE LEARNING
Both SSI and PADI offer their students the option to start the practical portion of the lessons online, which will save time and gives divers more time to just dive. The difference here is both cash and longevity: SSI's online learning is free, whereas with PADI you will pay about US$150. PADI offer you access to their system for one year from when you sign up, whereas with SSI it's there for you all the time, even after the course. If you choose not to buy the book, you can simply log in and use the site as a review when you want a refresher later on!
SAFETY
Science, skills and techniques are exactly the same, meaning no difference in safety at all
EASE OF LEARNING
With SSI the course is taught with an 80/20 approach, meaning the instructor can adapt 20% of the course to fit the pace of learning, ensuring a student focused training programme worked around the needs of the students - after all everyone learns at different paces.
PADI however insists skills are performed in rigid sequence with no room for manoeuvre for changing water conditions or student learning pace. If you do change the order they dictate, they've broken standards that must be adhered to - a big no-no for a dive instructor!
Is this relevant to you as a student then? Imagine you're having problems mastering a skill with PADI who say that skill 'A' must be followed by skill 'B' and so on… As you struggle your confidence will suffer, and we have to get you to complete this particular skill before being able to move on, asking you to try one more time, and again...often embarassing and humiliating the student especially if the other students had no problems! Being forced to try something you're having bother with again and again doesn't seem like the best way to teach, in my opinion - and I'm a PADI diver myself! With SSI your instructor can move on, do a couple of 'easier' skills to boost your confidence then come back to the problem area at a later time when you seem to be more comfortable - a much better teaching technique than the 'try it again, try it again' method, and one that leads to a lot less students having to drop out of the course because they got stuck on something.
SSI also allows our instructors to add information and/or skills if that improves the quality of the scuba license. For example, if you want to know more about the whalesharks that we see here sometimes, we are able to spend some extra time talking about the dangers they face, what we can do to help and so on - making the course a lot more enjoyable!
CONCLUSIONS
Overall, the courses teach the same information because they adhere to the standards set forth by the WRSTC - the governing body of scuba-diving worldwide. Remember, no matter which organization you take a course with you will use the same kind of equipment and see the same marine life underwater.
A lot of divers working in the industry will tell you that it does not really matter whether you choose SSI, PADI or any of the others on offer out there, after all when you finish you get a scuba certification card and you can dive anywhere in the world.
Here at Big Blue we make more money from the more expensive PADI course, and all of our instructors can teach both PADI and SSI. They actually get paid more for teaching PADI Open Water, but if given the chance to choose I'm sure every one of them would go for SSI simply because it's more focused on the learner and any problems they may encounter during the course, making it easier for both student and teacher and therefore resulting in a lot more successful, freshly certifed Open Water divers!
Book your PADI or SSI course today on our website www.bigbluediving.com or come to to us in person when you arrive on Koh Tao - courses start at 5pm every day of the year!