Scuba diving is practised by thousands of lucky people around the world every single day. It's something very special to be underwater yet a lot of people are very apprehensive about diving for the first time, even though it is considered a low-risk activity compared to many other outdoor and sporting activities – jogging for one is a lot more likely to put you at risk!
Of course it would be irresponsible of me to play down the risks involved, scuba diving is essentially an extreme sport which requires training and a licence. The most common medical issues are sunburn, seasickness and dehydration (all of which are easily avoided) but there also the dangers related to the effects of the increased water pressure underwater, dodgy scuba equipment and on the odd occasion marine creatures.
So is scuba diving dangerous? I think the best answer I've ever heard to this question is "diving is as dangerous or as safe as you want it to be". If you practice safe diving by only diving to the limits of your experience and licence, maintain a reasonably fit and healthy lifestyle plus ensure the equipment you use is in good working order then diving is not very dangerous at all.
Let's look at a few ways on how to be a safe diver:
I've said it once, and I'll say it again: dive within the limits of your experience – if you're an Open Water diver stick to an 18 metre maximum depth, Advanced 30 metres and so on. Don't be tempted to push your limits until you've had the necessary further training; it's worth considering taking your PADI/SSI advanced, deep or wreck specialties.
Maintain good health. A high percentage of dive accidents are caused because of a pre-existing medical condition, so if possible have a medical check-up before taking a dive course to make sure you're in tip-top condition.
Check your dive equipment thoroughly. If you have your own make sure it's maintained and serviced regularly, rinsed in fresh water after diving and stored in a dry place. If you're using rental equipment from your dive centre have a look at how it's kept, check the hoses aren't damaged and that it's all being cleaned after every dive trip.
Respect the buddy check! Insist on a thorough buddy check EVERY time you dive regardless of your own or your buddy's experience, and take a minute to make sure the air is turned on fully, all regulators are working properly and secured in the correct manner, and that the weight belt/pockets are secure. A proper buddy check as taught in your SSI/PADI Open Water is more than sufficient here and stops any silly little problems that can occur. Many times I've heard people saying 'don't bother with the buddy check', and inevitably they're the ones returning to the surface because they've forgotten something or have compromised their safety somehow.
Always dive with a buddy, and that means staying close enough to each other so that in the event of an 'out of air' situation you can easily reach each other in a few seconds. Also make sure before the dive you've worked out who will be following whom underwater!
Plan your dive properly, and stick to it as much as is possible. A good dive plan (and pre-dive briefing) will eliminate a substantial level of risk, but no plan is safe unless you follow it. In the event of the plan needing to change (for example, if a whaleshark appears on the divesite) make sure the whole group is aware of what will happen next, and make sure that each diver is aware of the reason for the change (in our example simply point at the whaleshark excitedly). The dive plan should also discuss at which point the divers will start their ascent – never go over the decompression limits without the correct training!
Keep practising to keep your skills fresh. Try to dive at least every 6 months, and if it's been longer than that you should definitely consider doing a refresher dive: If it's more than a year between dives then a refresher dive (also known as a scuba tune-up) should definitely be carried out for your safety and that of your buddy. I always ask all of my diving group when they last dived to get an idea of how good or bad they will be underwater, and which of them may need a little extra attention.
To conclude, as long as train properly with a reputable dive centre (and keep diving to the way you were taught to), keep your skills fresh by diving regularly, and look after yourself and your equipment there's no reason why you can't lead a happy and safe scuba diving life!
At some point, all divers have dreamt about owning their own dive centre on some beautiful tropical island somewhere – after all it will give you the opportunity to both have your own business and be able to dive every day, right?
The fantasy, unfortunately, is nothing like the real thing – usually you'll be so busy with the general running of the place that diving takes a back seat at first, and before you know it you haven't dived in an age and are not likely to anytime soon!
So what should we consider before taking the plunge and investing in your own scuba business?
Great divers do not always make great dive centre owners
 It's very common for someone with a lot of experience as a dive instructor to think the next logical step for them is their own place somewhere, changing the lives of new divers every day. In reality, while the customer service skills learnt and honed whilst working as an instructor is certainly beneficial in owning a business, being a business owner requires an entirely different set of skills – so make an effort to take courses on technical and mechanical subjects, they will come in very handy and for easy repairs and maintenance you can rely less others, thus keeping costs down.
Get help from the right people
It's a good idea to visit every dive expo you can to talk to business owners, attend as many relevant seminars on the subject as is humanly possible, then of course speak to your accountant, bank manager and lawyer to ensure that all legalities are taken care of before it's too late.
Make a detailed business plan
If you are not familiar with a business plan, then find a course that'll teach you.  A bad business plan can easily cause the failure of the new business, so make sure it includes:
 - Your chosen facilities
 - Professional instruction and teaching operations
 - Advertising, marketing and public relations for your business
 - Local demographics
 - Initial investment outlay and projections for future income
If you're new to this, then any portion of the plan that you do not fully understand is an area you need additional training before starting to develop your business - if you do not understand the marketing functions, then you need a marketing course for example. Expect to spend at least a few months putting together your business plan.
The advantages of a new dive shop vs. buying an existing business
Are you planning on starting afresh or will you buy an existing dive centre? Purchasing an existing Dive Business generally means the initial risks are less and the start-up time is nearly eliminated, as you can usually retain the dive shop's customers, suppliers and volume of sales. However one of the main disadvantages of buying an existing business can be that you inherit the reputation the original business had with its customers and also suppliers.
Choose your business name carefully
Firstly, and before you get all those fancy t-shirts printed, verify the right to use the name and register it! If your choice of name and location may cause confusion with an existing dive operation, it could land you in a trouble so take the time to do some research first - take note all the dive operations around the world that stole the 'Big Blue Diving' name! Try to be unique, after all you don't want to be confused with a lesser dive outfit with a similar name…
Be aware of the amount of time it takes to start a dive centre
It of course depends on your schedule, energy and resources, but expect to be able to open between nine months and a year after deciding to start if you're lucky, and don't forget to figure in the amount of time you'll be working without an income whilst getting everything started.
The Importance of a great website.
A professional and informative scuba diving website can be an extremely affordable way to attract new customers online.
Website sales and enquiries in general are a low cost method to find new customers, and they're 'open' 24 hours a day, all year round. Much thought needs to be put into its provision and design, and how easy it is to navigate for those with no previous diving experience at all – I know from personal experience that a bad website can easily put someone off diving with you. Also make sure the spelling and grammar is correct for those pedants that are so common in the dive industry!
How much money will I need?
Dive centres require a lot of capital to start up, and it's vital to consider how many divers you feel you will want as customers a day, and the costs that will be incurred to service them. For example, how will the divers get to the dive sites? Will you buy your own boat, or rent space on someone else's? How about tanks and a means to refill them? Fins, BCDs and wetsuits come in different sizes so you will need an assortment too – expect to be paying around $1000 per person for the necessary equipment they'll be wearing, and then there are maintenance costs to take into consideration.
Your training organization can help get good rates for dive liability insurance, but it is always an upfront premium payment. Do not forget your general business insurance and business permits too!
What about the competition?
You will always find that where there's good diving, there are dive centres. It's vital to take a look at what the dive centres close to your project are offering, what is successful and what they appear to be doing wrong. The best laid plans can sometimes be thrown up in the air by simple problems that were overlooked, so by having an in-depth look at how the competition operate will hopefully give you a few ideas on how to be a success from the very first day.
So, your dream job will certainly be exciting and incredibly challenging, and to be a success with your own dive centre depends on many factors. You'll need a lot of luck, but with some appropriate and intensive research, forward planning and sensible business skills, the realistic chances of rising above your rivals and the competition can become a reality.
Just don't start one right next door to us, okay?
As one of the longest running scuba diving schools on Koh Tao, we've probably been asked every question about diving you could think of, in particular regarding the Open Water license that so many of our students come especially to do here on Koh Tao - after all it is renowned as being the cheapest place in the world to do the Open Water course! Even compared to our nearest neighbours on Koh Phangan (approximately 10,000 baht without accommodation) and Koh Samui (approximately 15,000 baht without accommodation) we manage to provide high quality, professional and above all safe Open Water diving courses to all those backpacking Thailand and choosing the mighty Big Blue for all their diving needs.
One of the questions we're asked time and again is regarding the two major Scuba Diver Training agencies we have today:
PADI - (Professional Association of Diving Instructors) is the world's largest scuba training agency. PADI Instructors can teach independent of a dive store.
SSI (Scuba Schools International) is the world's largest store based training agency. SSI Instructors and Dive Masters must be affiliated with a physical store.
From personal experience, people come to Koh Tao usually with the intention of doing 'their PADI', as the team at PADI Marketing do a bloody brilliant job at promoting their brand with posters, magazine spreads, the huge banners and stalls at every dive expo on the planet. SSI on the other hand have a much smaller marketing budget that they gain from smaller dive agency fees, smaller certification cost fees and smaller staff budgets. There are actually over 120 dive organisations in the world that can give you an Open Water license, other popular ones being BSAC in the UK, CMAS over Europe, Naui in the USA and my new all-time favourite, the Polish Tourist Country-Lovers Society Underwater Activity Commission, which sounds much sexier.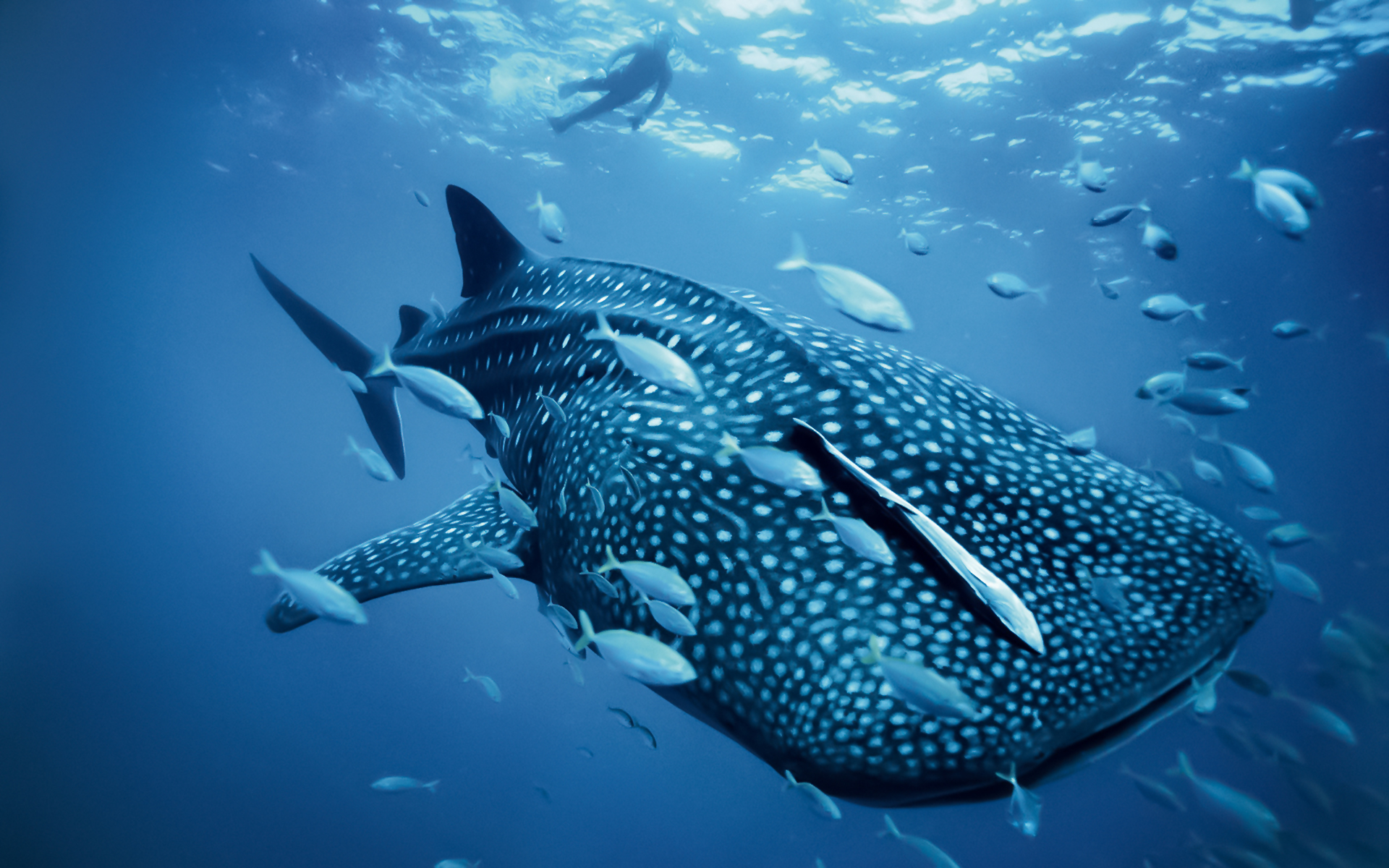 So what's the difference then?
INTERNATIONALLY RECOGNISED?
Any of the dive organisations in the world can give you the Open Water license, and with it you can dive in every dive centre in the world for the rest of your life - an SSI diver can of course dive in a PADI centre or the other way round, for example. In fact, no dive centre can turn you away just because you have a different license to what they offer!
They are also completely interchangeable – you can get certified as an Open Water Diver with SSI, then Advanced Diver with PADI, then Rescue with NAUI and so on up to instructor level, without being made to repeat courses.
COST OF CERTIFICATIONS
SSI is usually cheaper, as they don't insist that the student buy a manual/app for the course. You can borrow one of our books or use the app for free!
PADI, however, do insist on purchasing the materials – no matter if you are traveling around the world or learning at home. They feel that post-course review of materials is important to maintain knowledge-levels. They offer an e-book in case you don't want to carry a pretty heavy book around with you for the rest of your trip. Here at Big Blue that adds 1000 baht to the course price, the price of an extra dive at the end of the course and a couple of beers to help wash it down!
ONLINE LEARNING
Both SSI and PADI offer their students the option to start the practical portion of the lessons online, which will save time and gives divers more time to just dive. The difference here is both cash and longevity: SSI's online learning is free, whereas with PADI you will pay about US$150. PADI offer you access to their system for one year from when you sign up, whereas with SSI it's there for you all the time, even after the course. If you choose not to buy the book, you can simply log in and use the site as a review when you want a refresher later on!
SAFETY
Science, skills and techniques are exactly the same, meaning no difference in safety at all
EASE OF LEARNING
With SSI the course is taught with an 80/20 approach, meaning the instructor can adapt 20% of the course to fit the pace of learning, ensuring a student focused training programme worked around the needs of the students - after all everyone learns at different paces.
PADI however insists skills are performed in rigid sequence with no room for manoeuvre for changing water conditions or student learning pace. If you do change the order they dictate, they've broken standards that must be adhered to - a big no-no for a dive instructor!
Is this relevant to you as a student then? Imagine you're having problems mastering a skill with PADI who say that skill 'A' must be followed by skill 'B' and so on… As you struggle your confidence will suffer, and we have to get you to complete this particular skill before being able to move on, asking you to try one more time, and again...often embarassing and humiliating the student especially if the other students had no problems! Being forced to try something you're having bother with again and again doesn't seem like the best way to teach, in my opinion - and I'm a PADI diver myself! With SSI your instructor can move on, do a couple of 'easier' skills to boost your confidence then come back to the problem area at a later time when you seem to be more comfortable - a much better teaching technique than the 'try it again, try it again' method, and one that leads to a lot less students having to drop out of the course because they got stuck on something.
SSI also allows our instructors to add information and/or skills if that improves the quality of the scuba license. For example, if you want to know more about the whalesharks that we see here sometimes, we are able to spend some extra time talking about the dangers they face, what we can do to help and so on - making the course a lot more enjoyable!
CONCLUSIONS
Overall, the courses teach the same information because they adhere to the standards set forth by the WRSTC - the governing body of scuba-diving worldwide. Remember, no matter which organization you take a course with you will use the same kind of equipment and see the same marine life underwater.
A lot of divers working in the industry will tell you that it does not really matter whether you choose SSI, PADI or any of the others on offer out there, after all when you finish you get a scuba certification card and you can dive anywhere in the world.
Here at Big Blue we make more money from the more expensive PADI course, and all of our instructors can teach both PADI and SSI. They actually get paid more for teaching PADI Open Water, but if given the chance to choose I'm sure every one of them would go for SSI simply because it's more focused on the learner and any problems they may encounter during the course, making it easier for both student and teacher and therefore resulting in a lot more successful, freshly certifed Open Water divers!
Book your PADI or SSI course today on our website www.bigbluediving.com or come to to us in person when you arrive on Koh Tao - courses start at 5pm every day of the year!